Thank you for coming to this page. I'm excited you're here!
As you may have heard me say;
"The key to success is to have a CLEAR PLAN that is well crafted around YOUR STRENGTHS, and then you need to adapt to the systems to stay CONSISTENT."
I'm excited to announce that I have created a coaching program to help you do just that.
Introducing, Agent Rise!
First, let me tell you what Agent Rise is NOT.
It is not a program that is going to make you fit into a box, remove all your creativity, and make you do things that you hate.
It is not a "get-rich-quick" program. The agents who see great results are those who put in the work.
It is not a course that leaves you on your own to figure things out. Information alone won't get you the results you are looking for. In fact, information overload is the number one reason agents are stuck.
This is not a script-practicing, do-more-prospecting, try-harder, time-blocking, cold-calling, program.
Instead, Agent Rise was created to help you develop YOUR plan, around YOUR strengths.
It was built with the new or stuck agent in mind.
It was built for agents that want to build a business they love that eliminates the sales roller coaster, without forcing yourself to do things you hate.
I had two choices when figuring out the pricing for everything.  I could simply just sell course and books, but I know that information alone won't get you the results you need.  Instead, you need coaching, you need guidance, and you need accountability.  So instead of selling courses and books, I decided to create a group that gives you access to everything, including ME AS YOUR COACH.  We created a membership group that is the perfect blend of information, tools, systems, community, accountability, and of course access to me as your coach.  Below are the steps you'll take and the details of what is included in the membership.
Here are the steps we follow when you join:
Step 1: Complete Assessment so we can help you discover YOUR strengths. There will be a link on the next page after completing your order. Click on that right away, and complete the assessment. We'll need this for our call.
Step 2: KickStart Call with me to create your roadmap. This will be you and me on the phone for one hour. We'll go over your assessment together, and I'll ask more questions. Throughout the process, we'll begin to establish your plan. The plan will then become more clear as you go through Agent Rise Bootcamp. I'll also introduce you to the Agent Rise Steps on the call. This will give you more and more clarity on how we'll build your business together.
Step 3: Join the Private Facebook Group! This will be a very easy step for you, but its a BIG moment for you. You officially become a RISER.
Step 4: Attend Agent Rise Bootcamp – Now its time to get busy building your business. Agent Rise Bootcamp is built right into the group. There is a "Learning" tab inside the group. You'll click on that, and under the first unit, you'll find Agent Rise Bootcamp. There are six weeks of videos, with each one followed by an action plan.
Step 5: Attend Weekly Group Coaching Sessions – Every Monday Night 7pm (Central) I'm live inside the group. You'll get an event invite each week as a reminder. If you can join live that is great, otherwise, the replays are always available for you. Plus if you join live, you can get in on the Q&A that follows at 8 pm (Central).
Step 6: Access all systems, tools, programs, and implement as needed according to the Agent Rise Steps you'll be following while building your business. All of this is located in the group under the "Learning" tab. It's a lot to take in, but I'll be with you every step of the way.
Now you know the steps you'll take to build your clear plan that is congruent to you, here is what is included when you join:
1. FULL ACCESS to "Agent Rise Bootcamp"™ ($795 Value)
A six-week course to help you develop your plan. This is the heart of everything we teach compacted into one course. It's the launchpad to your success. During the six weeks you'll learn:
How to build a profitable business you love, without doing things you hate.
How to create a plan tailored to YOUR STRENGTHS and the exact steps to follow to build your plan.
How to generate and convert leads from people you actually want to work with.
The tools and systems to prevent the commission roller coaster.
What to do every single day to stay CONSISTENT with your plan.
How to create your plan to fit your desired lifestyle.
How to focus on what is driving your business, so you can avoid the shiny objects that lead your business to the dead end.
How to remove limiting beliefs that have been preventing you from breaking through.
2. One Hour Coaching Call ($595 value)
With the understanding that information alone won't get you the results you're looking for and assure you get started on the right foot, we'll spend an hour together to discuss your strengths. Yes, you and me, on the phone for one hour! Prior to the call, you'll complete an assessment. The assessment, along with the call, will kickstart your plan before you head into Agent Rise Bootcamp™. You'll end the call with a renewed mind and a roadmap to how you're going to breakthrough. The call will be structured, but you have an hour with me, so you can ask anything you want.
3. Weekly Live Coaching Session with Neil ($2995 Value)
Every Monday night Neil is LIVE in the group for a one-hour teaching on a new topic. No one call is the same. All sessions are recorded and replays are easily accessed in the group. Past sessions include topics such as;
Social Media Success: How To Build A Media Company That Happens To Sell Real Estate.
12 Different Ways To Use Your MatchMaker To Convert Leads.
How To Win 99% of Listing Appointments.
Introducing the Sphere of Influence Plan 2.0
The Ultimate Servicing Systems
How To Manage Inspection Contingencies, Without Freaking Out.
The Power of Facebook Groups
What will be next???
4. Weekly Group Q&A Session ($2995 Value)
Following the weekly Live Coaching Session, Neil is available for one hour to answer any and all of your questions. This goes way beyond the topic we discuss that night. Any question goes. We host the call on a ZOOM online meeting room, which allows you to actually have a conversation with me about any challenge your facing in your business.
5. Agent Rise Buyer Consultation System™ ($795 value)
When we meet with a buyer many of us struggle to follow an exact system to guarantee we educate our buyer, prepare them for the market, and set expectations for a smooth transaction. Struggle no more. The system we created starts with an email template that you can send to the buyer to get the process kicked off correctly. The email will include a Home Buyer Guide (a 43-page ebook, that is white labeled for your use), a "getting to know you" questionnaire, and confirmation of the time and place you're meeting. Next, we provide you with the talking points for the meeting to make sure you cover the most important topics beyond what they have already learned from the Home Buyer Guide. Lastly, we include an additional questionnaire that is perfect for the actual appointment. Guaranteed to impress your new clients, let you sleep better at night knowing you covered it all, and help you close more successful transactions.
6. Agent Rise Listing System™ ($795 value)
Just like the buyer consultation system, we have created the same for the listing process. Intro email template with a marketing packet, a "getting to know you" questionnaire, and quality questions that will help you win 99% of the appointments you attend. You'll come to the meeting prepared, understanding the seller's expectations, and additional questions to ask to help you seal the deal.
7. Agent Rise Lead Generation and Conversion System™ ($795 value)
Leads are what we all want, right? With this system we have you covered. No matter your budget, we'll help you generate leads. More importantly, we show you exactly how to convert them, without feeling all "salesy". It's not a try-harder, call-more-often advise. Rather, it's all about giving the customer what they want and when you do; you will compel them to work with you, instead of having to convince you're the right agent. Powerful stuff right here!
8. Agent Rise Business Tracking System™ ($795 value)
We all want to eliminate the commission roller coaster, right? Well here is the system to help you do just that. To grow your business we need to track your business. We need a system to make sure no lead slips through the crack, and a system to assure the hottest leads get the most attention. This system will help you eliminate the commission roller coaster and so much more.
9. Agent Rise Buyer Servicing System™ ($795 value)
You've wowed your buyer will the stellar Buyer Consultation System, now it's time to provide world-class service to earn another raving fan that will refer you for years to come. This tool will give you the email template you need to explain the offer and the questions you need to answer to fill out the offer to their liking. You'll love this process as it assures you that you covered it all, explained the offer in detail to set expectations, and helps eliminate any mistakes you could make. It doesn't stop there. You'll have access to a library of email templates and systems to serve the buyer up to the day they move into the house.
10. Agent Rise Seller Servicing System™ ($795 Value)
Similar to Agent Rise Buyer Servicing System™, we created one for servicing your clients who are selling. The only difference is instead of writing an offer email, we have a presenting an offer email. And like the buyer next step emails, we have them for the selling side of the transaction too.
11. You become a RISER (Priceless)
When you join, you officially become a RISER! It might not mean much to you now, but I can guarantee once you become a part of this group, it will mean a lot to you. I wrote this to the group to explain who they are.
Here's to the Risers.
To the fighters, the survivors, the stay up all-nighters.
The ones with desire, with fire, who want to inspire.
You can't ignore them. They won't back down.
They won't give up. They are a Riser.
They know what they need to do. They have a clear plan.
They work according to a vision. They avoid shiny objects.
They are consistent. They are 100% responsible,
failure isn't possible. They are a Riser.
They know the door is revolving. That won't stop them.
They know the odds are against them. They don't care.
They follow the steps. They work with confidence.
And at the end of the day, they know they are well on their way.
They are a Riser.
12. Progress Call With Neil every three months. ($595 value)
Like you have heard before, information alone won't get you to where you want to go. You need coaching and accountability. For that reason, we have added a one-hour coaching session with me every three months. This is an addition to the time we'll spend together in group session calls on Monday nights and one hour we'll spend together when you first sign up.
Plus, I'm not done creating. I'm in the trenches with you. I'm always learning and adapting. With that, I'm always creating new and better ways to do things. Every time I learn something I want to teach it. It's a God-given talent, it's my superpower. So the list above is nowhere near completion, and will always be expanded upon.
I also should mention, that when you become a member of Agent Rise, you will receive a discount on your tickets to the Agent Rise Summit in Madison WI on Oct 24th and 25th. If you attend, you'll receive a 25% discount!
Let me know if you have any questions. You can email me at [email protected] or schedule a 15 call with me, by clicking here.
I really look forward to working with you!
Have a great day, and remember to be the reason someone smiles today! 😀
Neil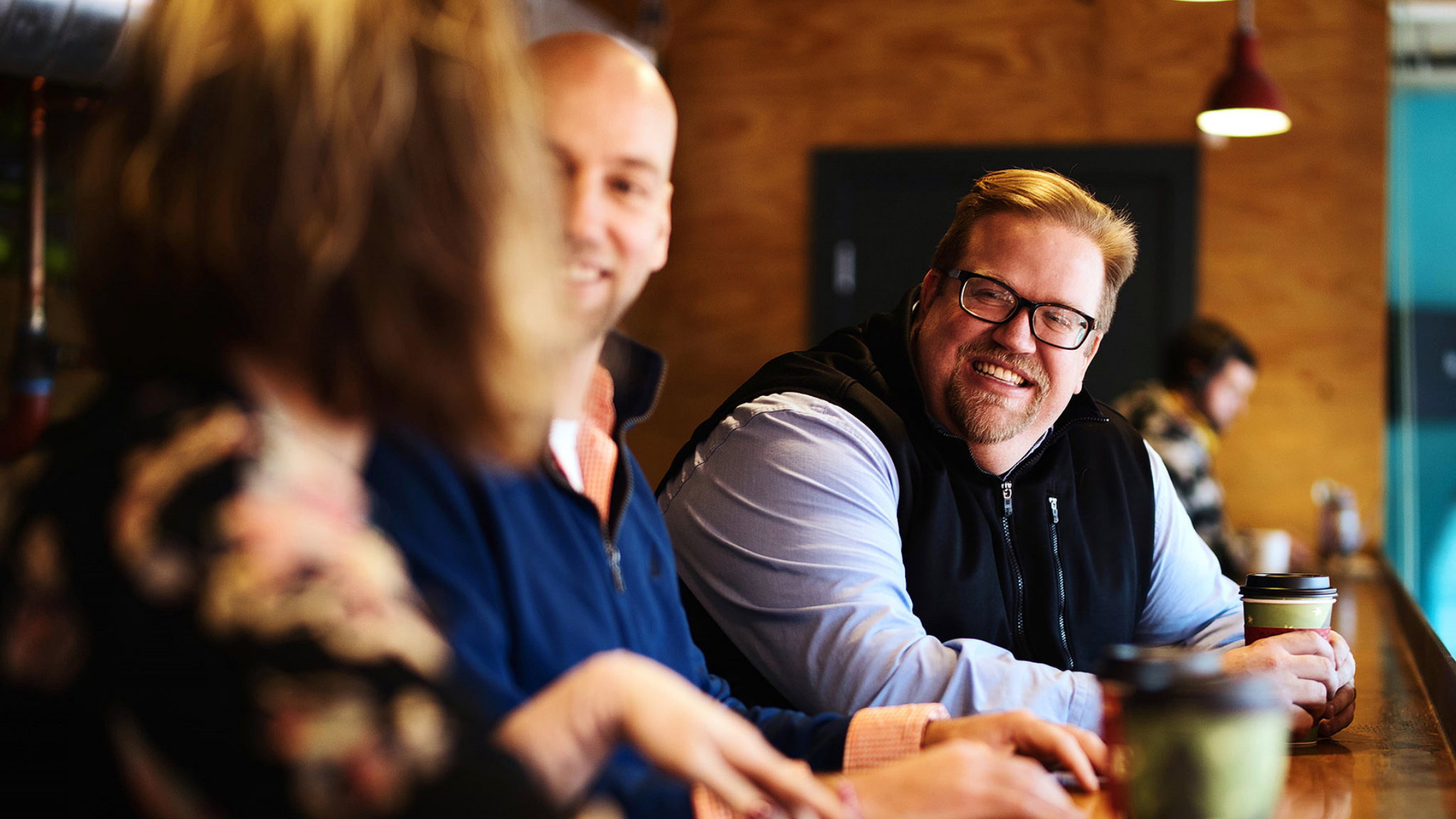 Disclaimer: There is nothing about this program that is a "get-rich-quick". Everything we teach takes time, energy, and skills. The people that see great results put in the work!